Aviko Mega Wedges
Great for sharing platters, combined with Aviko Appetizers. Or use as a side order for a main meal or an on-the-go snack. All our wedges are gluten free.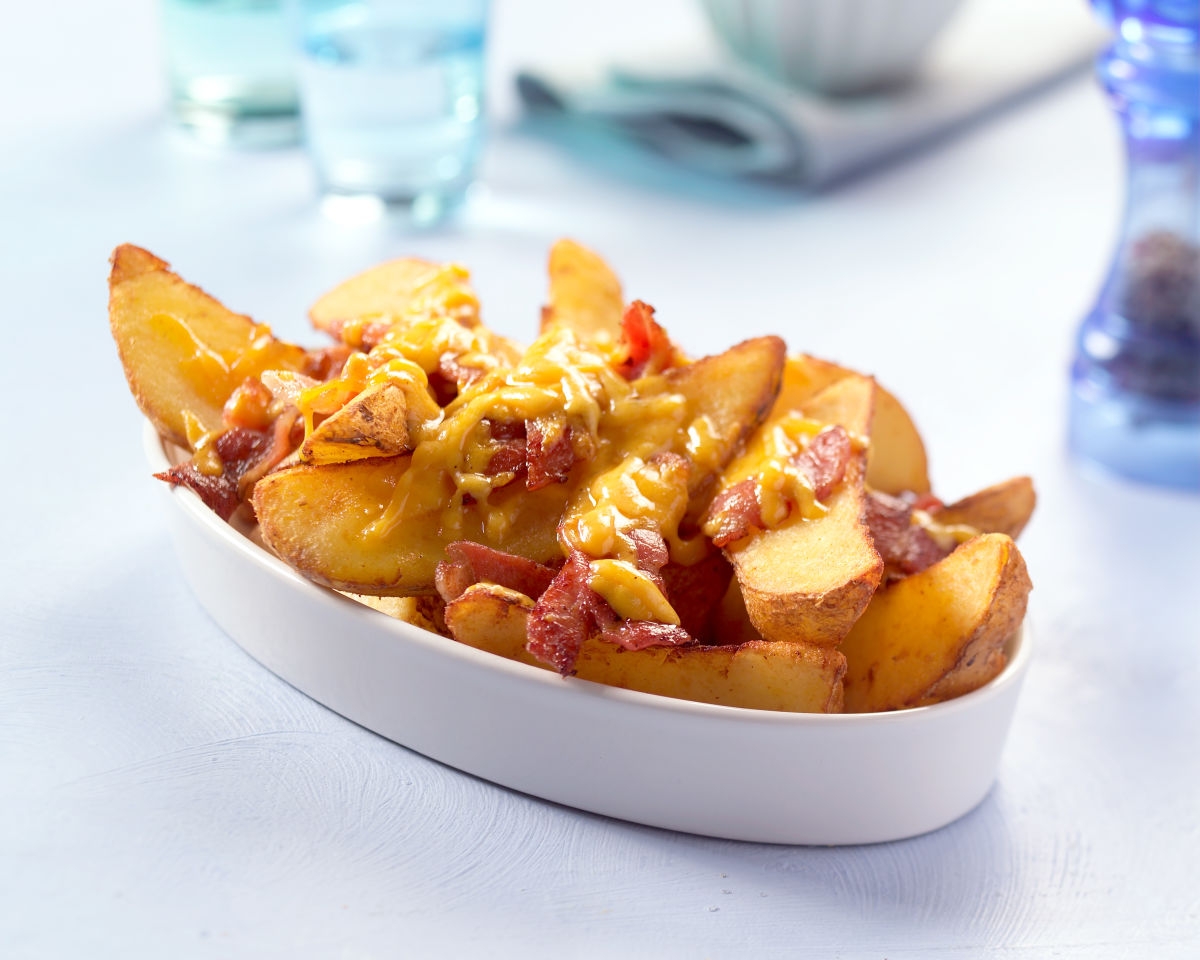 Aviko Mega Wedges
Perfect for your sharing platters, these mega wedges are much larger than our classic wedges and are perfect for scooping up chunky dips or sauces. Delivered frozen with the skin-on, our recipe section has some great inspiration for those of you serving great sharing platters in pubs and restaurants up and down the country.
Frozen Potato Wedges Perfect for steaming, frying or oven cooking, our frozen potato wedges lend themselves to any kitchen environment. Download the brochure above and if you still need convincing request a sample of our mega wedges.