Braised Hispi Cabbage and Roasted Potato with Salt and Peppery Seasoning
Braised hispi cabbage works well as a veggie side dish or to create the perfect meat-free, mid-week meal with oven ready diced roast potatoes.
Ingredients (Serves 2)
500g Diced roasted potato
1/2 tsp Sea salt and peppery
Braised Cabbage
1 Hispi cabbage, quartered lengthways
50g Butter
1 tbsp Rosemary, finely chopped
Zest 1 Orange
75ml Cider
150ml Vegetable stock
To Serve
Butternut squash puree
Chopped Parsley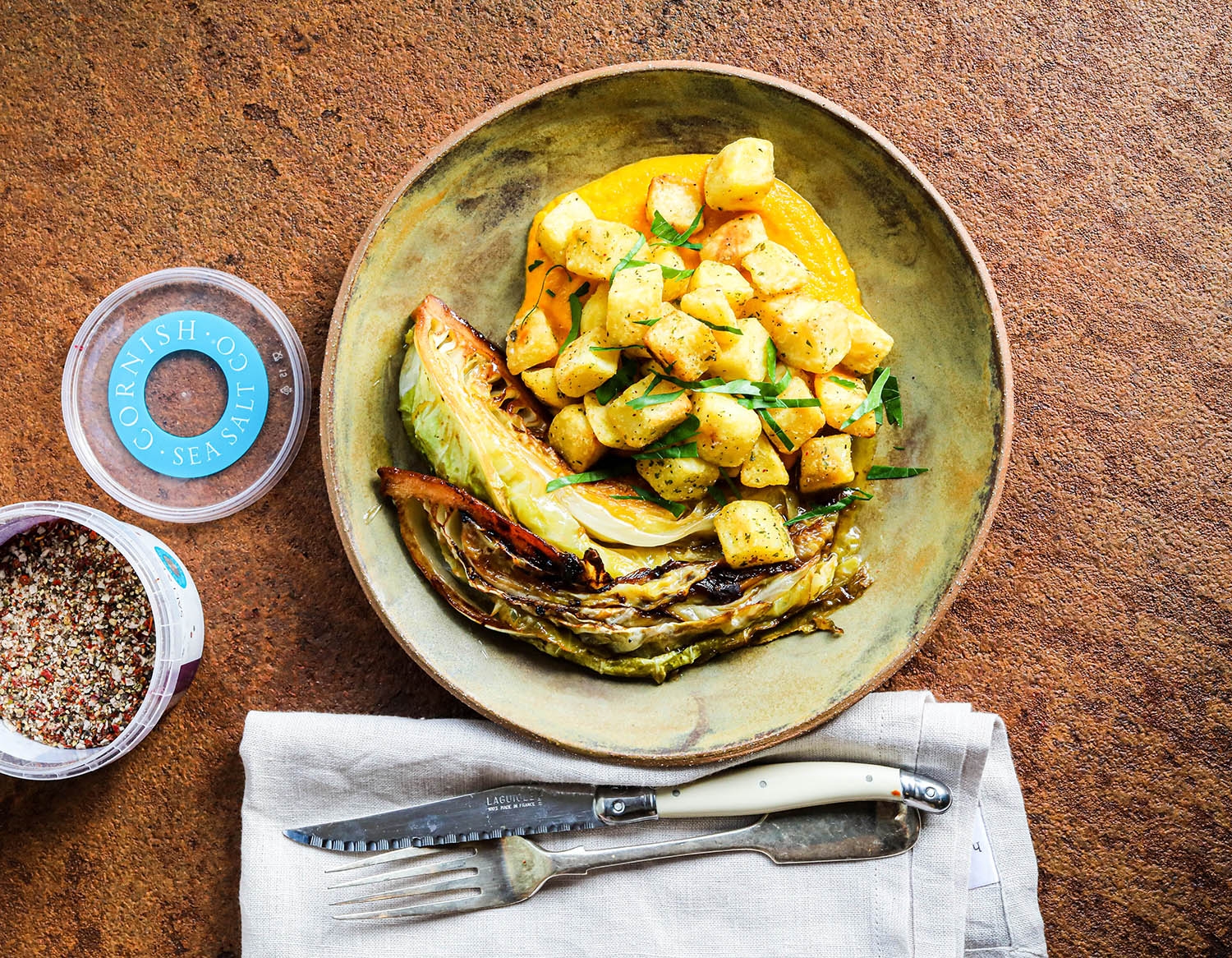 Method
Melt your butter in a large wide sauté pan and sear your cabbage for 4-5 mins to gently char on all sides. Then deglaze the pan with your cider. Reduce for 3-4 mins and add stock, rosemary and orange zest. Season with a generous pinch of sea salt and peppery and cover with a lid to braise or make a cartouche with a sheet of baking parchment.
Cook on a medium heat for 15-20 mins until the core is tender and the stock reduces so that the cabbage is lovely and sticky. You can blowtorch to finish or flame grill over flames before serving.
Roast your diced potatoes for 20 mins and season with a good pinch of sea salt and peppery.
Serve the roasted potatoes on some squash puree and top with chopped parsley.