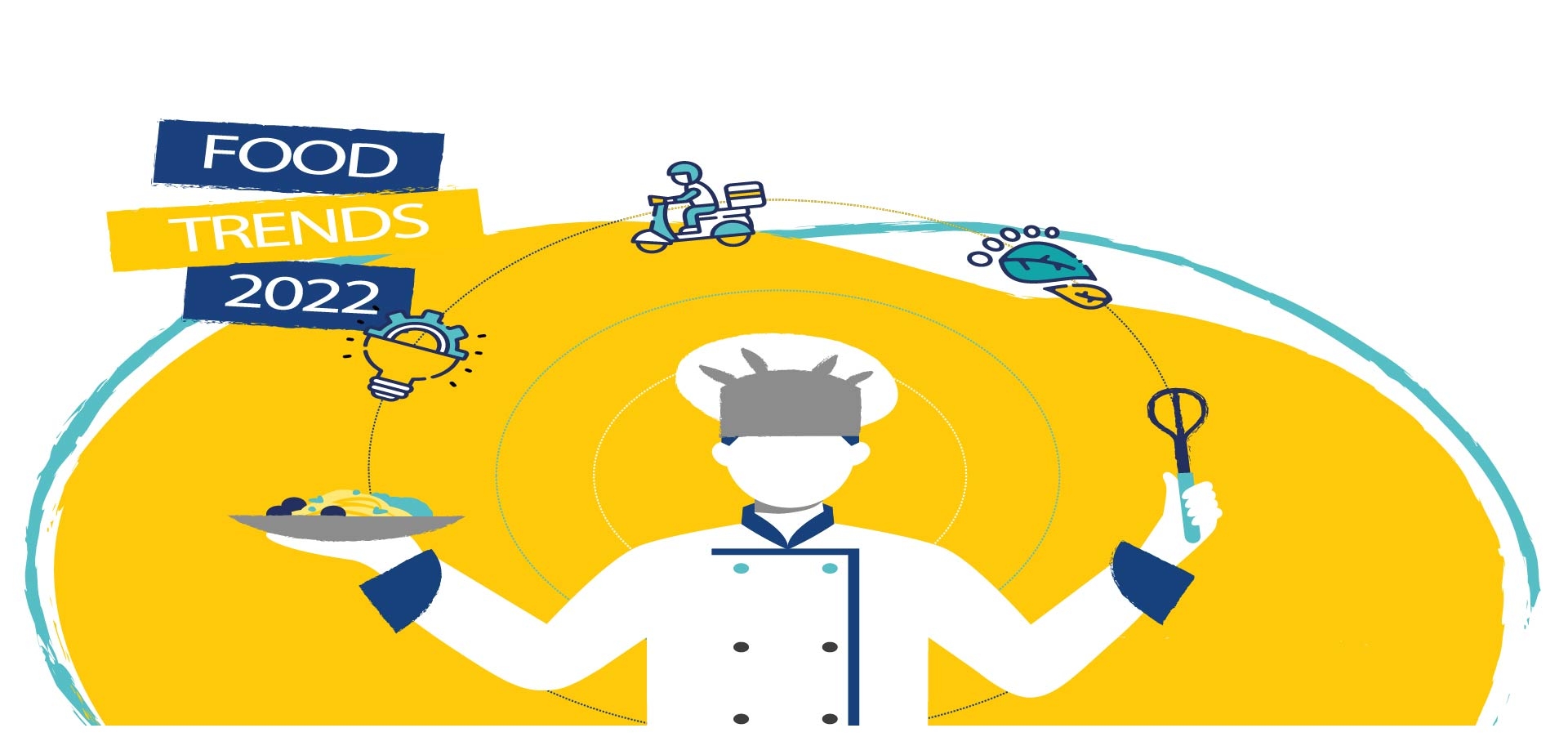 Consumer Food Trends Report 2022
Discover all the trends that matter for your foodservice business in 2022
This year our annual deep dive into the trends which will impact on your business comes in four parts. We'll be taking a closer look at foodservice trends in flavour, business, marketing and first consumer desires.
As society slowly emerges from the pandemic, we are resurfacing into a world of new attitudes and expectations, which are sure to impact on consumers' relationships with food and hospitality in general.
In our handy downloadable guide, we will cover all the topics that matter most with hints and advice from industry professionals on how to leverage changing appetites and stay ahead of your competition in 2022.
Escaping Confinement
Is the world set for another roaring 20s?
Technology
How can you make transactions easier whilst still retaining the personal touch?
Nostalgia
What are the factors behind recent consumer desires to enjoy familiar favourites?
Ethics and Sustainability
How can you prove your eco-credentials to potential customers?