Customer Eating Habits are Changing, are You?
Consumers are ordering more food delivery and takeaway, particularly in groups. Find out how Munchboxes can help you effectively reach this growth in the industry.
The impact of the cost of living crisis means everyone is thinking more about how they spend their money and this in no different for your food delivery customers. However, new research from Deliverect finds that even with rising inflation and increased cost of living, consumers are ordering more delivery and takeaway. Also, when analysing the food delivery market by demographic group, family occasions represent 50% of the industry, followed by 25-34 years olds (no kids), which make up 15%. This shows that there's a significant market for food for groups, such as sharing items. A great way to harness the potential of family occasions is by providing more sharing items, such as Munchboxes.
Food Delivery and Munchbox statistics
57.3% of consumers are now purchasing up to three takeaways a week now, compared to 49% prior to the inflation increase
47% of consumers are expected to cut back spending on going out for food and drinks
40% of people get up to three food deliveries a week (7% more than pre-inflation habits)
26% of people order on a weekend evening with friends and family
The growth in food delivery orders, particularly in groups is evident from the stats above. Does your business cater for these demands? If not, look at ways to branch out your offerings to include sharing items. The perfect example is a Munchbox. This is a simple addition to your menu that could use multiple food items that you already sell to increase revenue by targeting customers ordering food to share in groups.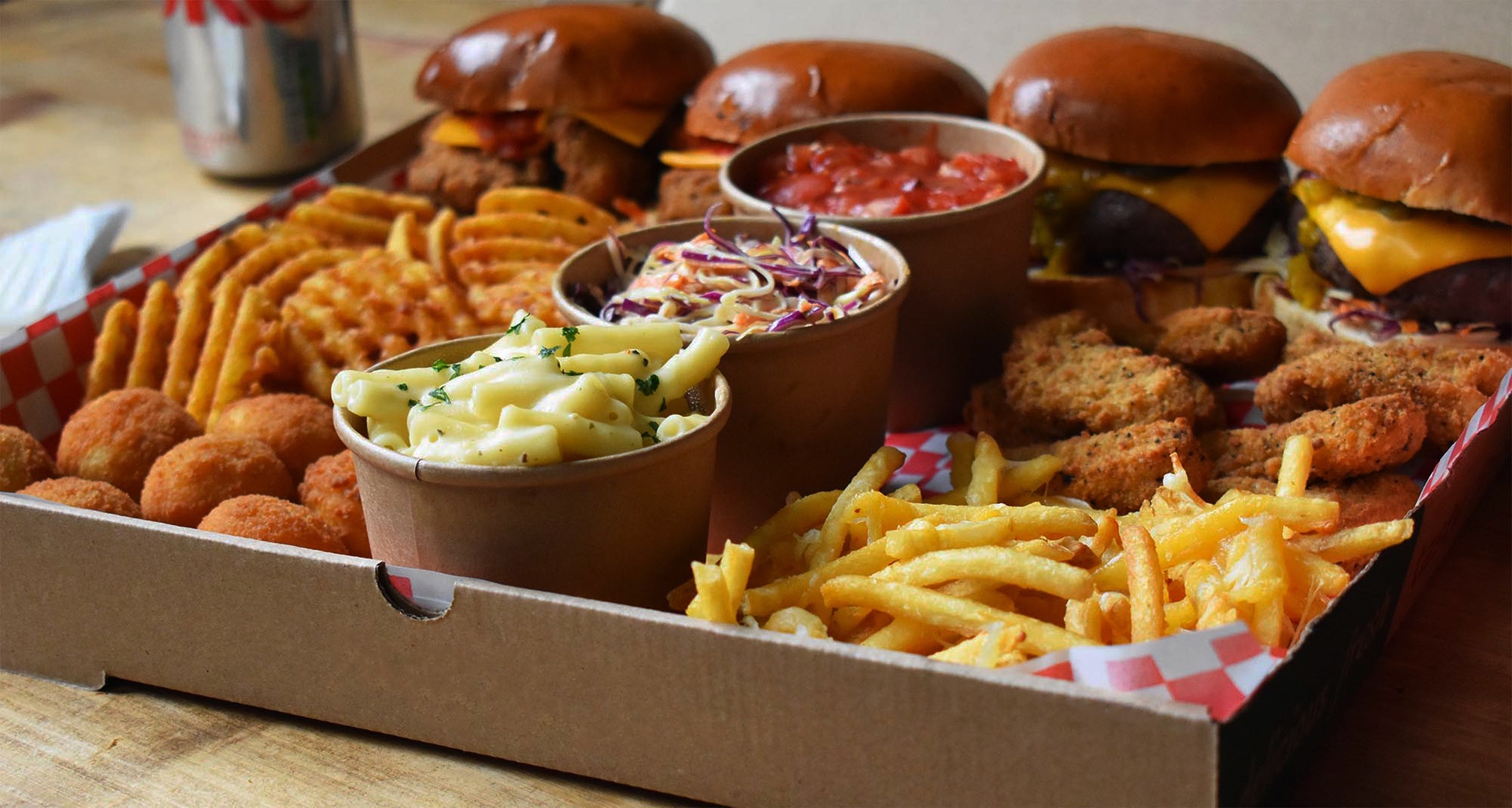 Master the Munchbox
Munchboxes are a great option to get the most out of family occasions as well as customers wanting to share, which is now a great percentage of the market. Munchboxes are a simple way to introduce sharing to your menu, using pizza boxes, they are an efficient method to give your customers what they want. There are numerous options for filling your Munchbox, either using products that you already have on your menu and combining them to create a fun experience for your customer. Or something slightly different to your other menu offerings that will really stand out to your customers. If you're looking for inspiration and recipes for Munchboxes then download our guide, it contains multiple different Munchbox concepts as well as consumer insights.
Additionally, research shows that this is the perfect time to introduce munchboxes to your menu. As stated earlier, during the cost of living crisis, consumers are looking towards takeaways as a cheaper alternative to going out. So, they are focused on food delivery as an option to socialise and create a sense of occasion. Likewise, the World Cup is underway, so customers will get together to watch the game creating the ideal opportunity to offer sharing food items like Munchboxes to meet the needs of these customers.