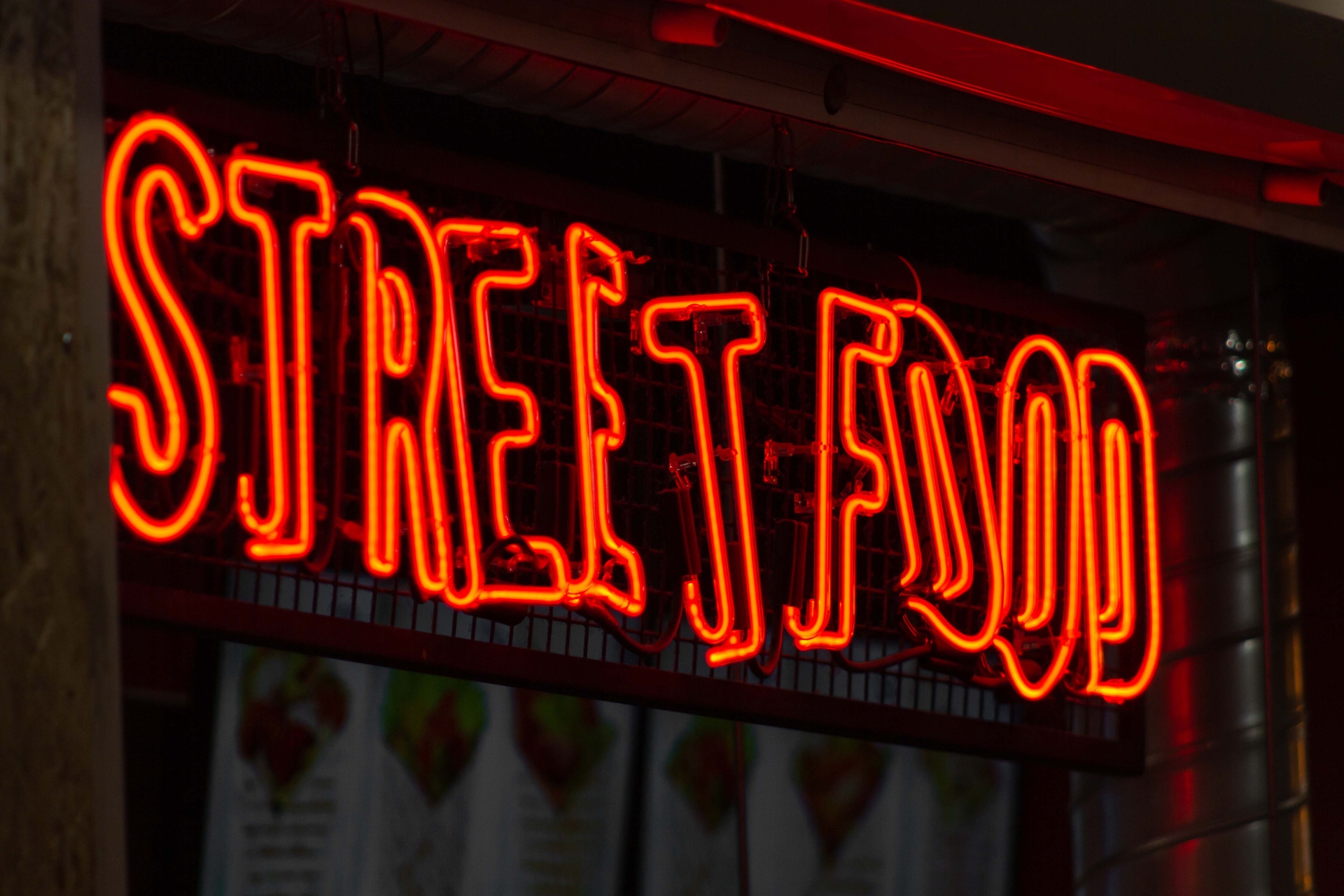 Street food: from a bite-to-eat to a Michelin-starred morsel
Many people may have the misconception of street food being poor quality with even poorer hygiene conditions, but this couldn't be further from the truth. Read this article to find out exactly what street food is all about, including it's diverse flavours, freshness and affordability.
Street food is something more than just fast food. Don't knock it 'till you try it – this is how local food shows off its culinary identity!
From this article you will learn:
How street food as we know it was born
What street food types are unique to certain parts of the world
What are the night markets
How restaurants combine street food and fine dining
What are the perks of running a street food booth
Some people confuse street food with fast food. Others associate it with poor quality products and questionable hygienic conditions. However, the growing number of food truck parks or night markets shows that street food has established itself as a force to reckon with in the global food service market.
From marketplace fish to modern food trucks
It is believed that even the ancient Greeks were familiar with what we would call street food - fried fish sold on the streets as a quick and cheap meal. In ancient Rome, on the other hand, rental houses did not have stoves for cooking, so their residents had to buy ready meals from street vendors. The situation was similar in ancient China, except that the street food there was eaten by both the poor and the rich. The difference between the two was that the latter sent their servants to fetch it (it turns out that takeaway is not that modern of an idea!).
Today, about 2.5 billion people eat street food every day. Americans most often choose hot dogs. Italians enjoy pizza, which in the street version has a thick bottom and rectangular portions. However, when it comes to quick snacks on the go, East Asia takes the cake. In its 2018 City Life Index, Time Out magazine ranked Bangkok as the world capital of street food, where its everyday consumption amounts to a whopping 40% of all meals.
The street food market is set to keep growing as 47% of consumers plan to eat more of it in the next year, according to research conducted in 2021 by Allegra Foodservice. Currently 50% of the 150 people interviewed for the report buy street food at least once a week, while one in five buy it two to three times a week, most of them at lunch time (81%). Moreover, 64% of people spend at least 5 pounds on street food – more than on average lunch time food – yet 61% feel they spend less than normal when buying it.
Street food: regional and... original
The immense popularity of street food began along with globalization. Almost every region boasts unique specialties and snacks. What for locals is a quick and cheap way to fill their bellies, for visitors becomes an inexpensive addition to their culinary adventure. Our snackables range would make a great addition to almost any street food menu, see the full range here.
Here are some unique delicacies sold around the world:
Japanese wasp crackers – served with coffee or tea. The wasps are said to taste similar to raisins, though with a slightly bitter and sour twist. We haven't checked.
Canadian poutine – an artery-clogging mixture of cheese curds, gravy and French fries. It originated in Quebec, from where it has spread to most of Canada.
American fried rattlesnake – it is said to taste like chicken and can be found in the southwestern part of the United States, mainly in Arizona.
English winkles – small sea snails, boiled and served with salt and vinegar.
Scottish haggis – a mixture of minced sheep organs (heart, liver, lungs) with onions, oatmeal, tallow and salt. It is most often served with turnips and potatoes, with whiskey used as a chaser, if needed.
South Korean beondegs – these cooked silkworm pupae served in small bowls, or on a skewer top the charts of street food in South Korea. Although they are a ready-made street dish, you can also buy them in local grocery stores.
Polish zapiekanka – called "the Polish pizza" is baguette halves toasted with cheese, mushrooms and various toppings.
A street-wise solution for a night snack hunt
An interesting street food phenomenon are night markets. In Asia, it's not only an opportunity to catch up on a late dinner, but more importantly to meet with friends in a chilled atmosphere n. Interestingly, with a large number of vendors, street food is a self-perpetuating business because the more stalls, the more guests it attracts. Moreover, the ever-increasing competition increases innovation and development of night markets as a business concept. According to a study published by Taiwan's Directorate-General of Budget, Accounting and Statistics (DGBAS), street food has already earned as much as $5.2 billion in Taiwan in 2008.
In Poland, hungry night owls also have their places. For example, a street food night market (Nocny Market) made its home on the abandoned platforms of the former Warsaw Main Station in 2016. Since then, the place has gained a legendary status. In 2022, the hitliner of the opening weekend was Marcin Przybysz, a fine dining designer at Warsaw's Epoka restaurant. To those who came expecting "something more" from street food, he offered Italian-style truffles, a rabbit with pistachios, fried oysters and steak tartare, among others, all at the cost of a food chain snack than that of a classy eatery. He liked the swap of the "fine" for "street" so much that he announced his return to the platforms of the Warsaw night market on its closing weekend.
On the other hand, the king of Polish street food, "zapiekanka", has been holding strong in Krakow's Kazimierz district for years. The zapiekanka from a former butcher's stall in Plac Nowy is one of the key points of many evening outings to the city. Especially since the historic brick building is surrounded by booths with snacks from all corners of the world and options for both meat- and plant-eaters.
New street food: gourmet food served off-the counter
Recent years brought the development of the niche market of street food fine dining. This proposal brought a resounding "yes" from all parties involved – from bloggers and food critics, to Michelin-starred chefs, to entrepreneurs and consumers. What makes this branch of gastronomy stand out is definitely the ingredients – only of the highest quality.
Street food in the form of fine dining is growing especially in large cities. Chefs at New York's Rouge Tomate, a Michelin-starred restaurant, are now offering a street food version of their menu at the gate to the Central Park Zoo. Renowned Italians are not idle either. Cristina Bowerman and Mauro Uliassi of Rome's Glass Hostaria restaurant sell their snacks from a van under the name "Uliassi Street Good Gang." In 2016, on the other hand, the bar of exquisite street food was raised by the Michelin Guide, as experts awarded two Asian street booths with a star – the Hill Street Tai Hwa's pork noodle stand and one Hong Kong's rice and soy sauce noodle booth.
Is street food profitable?
As street food has unexpectedly metamorphosed and grown in recent years. The strength of this sector lies primarily in the low investment threshold compared to a traditional, brick-and-mortar restaurant. What's more, if a street food booth is a food truck, you can earn even more: operate at a set location during the week and travel to major festivals during the weekends.
Starting a food truck only in theory requires little investment. According to Roaminghunger.com, a used vehicle adapted to serving food outdoors costs 50,000 – 100,000 USD for a used food truck. The risk of hidden costs of repairs to the engine and kitchen will be high for lower quality trucks in the 50,000 USD range. On the other hand, a new kitchen on a used truck chassis costs 75,000 – 100,000 USD. The costs of maintaining a food truck are lower than a brick and mortar location. However, an entrepreneur spends an average of 28,276 USD on permits, licenses, and legal compliance, according to the US Chamber of Commerce's Food Truck Index. Many experts advise to calculate the cost of running a food truck not per month, but per season, that is, from spring to late fall.
According to the website Profitable Venture, it is not uncommon for popular food trucks in major metro cities to pull in 20,000 to 50,000 USD in sales each month. Food trucks in smaller, more mid-sized cities likely make considerably less at 5,000 to 16,000 USD a month. An antidote to lower sales levels from November to February is cooperation with food delivery companies, such as Bolt or Uber Eats, which will ensure a constant flow of orders.
If you're interested in finding out the probability of specific menu items that could be sold as street food. Then read our article on getting the most out of every bite with Aviko products, where we breakdown costs and serving suggestions to maximise profit for some Aviko products including Mac n Cheese Triangles and Churros.
Summary
Street food surprises with its diversity, and thrives even with changing customer expectations. It fills you up at a much lower cost than a traditional restaurant meal does, and takes you on a world-wide journey. Cheap, fresh and captivating – that's the new definition of street food.