Why food influencers are so important for your restaurant
We take a look at how foodservice businesses can use influencers to raise brand awareness, increase credibility and boost sales.
Influencers are a relatively new phenomenon but a growing number brands using internet celebrities to promote their products and statistics show they can have a real impact on your business.
71% of consumers are likely to buy from products or services based on social media referrals
Influencer marketing is growing faster than digital ads
94% of those who have used influencer marketing believe it to be effective
What are food influencers?
How many times have you seen a customer take a snap of their meal before they start to eat? It's almost tradition nowadays and restaurants are starting to utilise this trend. With food and drink being one of the most popular categories on Instagram it is now essential for businesses to have a digital presence. Restaurants utilise social media by forming partnerships with influencers, many of whom are food bloggers on Instagram, who then share their experience with their followers.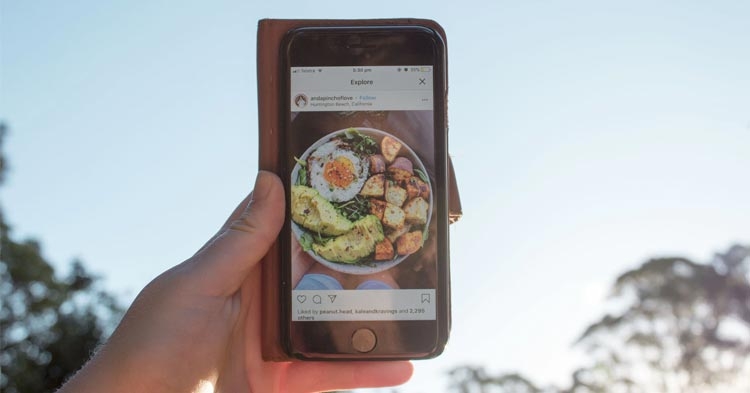 An influencer is a credited user (usually 10,000+ followers) on social media to a specific niche industry. They actively engage with their followers and have the power to affect their purchasing decisions. According to influencer marketing hub these individuals should be viewed as social relationship assets with which brands can collaborate to achieve their marketing objectives. Examples of restaurant influencers include food bloggers, restaurant reviewers and vloggers, basically anyone who can promote your establishment accordingly.
5 Benefits from forming partnerships with food influencers: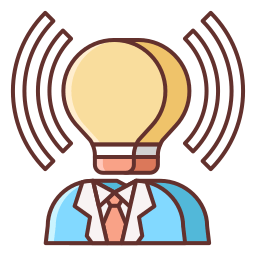 1. Build on Brand Awareness
They have the power to create a 'buzz' around your brand, encouraging and recommending their followers to try your food, and gain a better understanding of what your brand is all about. As more people become familiar with your brand, they will in turn become customers of your restaurant, and hopefully become loyal to your brand. According to Forbes, influencer marketing is growing faster than digital ads, indicating that companies realise the effectiveness of such marketing methods.
2. Target audience
It is crucial that you make partnerships with food influencers who can relate to your brand, otherwise the benefits are less effective. Furthermore, you will be gaining instant access to their audience which should be the cliental that you want to attract to your restaurant. Not only are you saving time and money with this strategy but you're attracting the 'right' type of customer.
For example, Boulevard Restaurant and Bar, Manchester, frequently work with influencers as part of their marketing strategy. The chic atmosphere and unique menu offering provides young professionals a new experience when they dine. They work with influencers within the local area to attract their targeted audience: a young and fashionable audience.
3. Helps to drive sales
As with any marketing strategy, the goal is to achieve a return on investment, the same applies when working with influencers. Working with food bloggers on Instagram or other social media platforms can be a more cost-efficient means of marketing with studies showing 94% of those who have used influencer marketing believe it to be effective.
4. Increases social credibility
Hosting several restaurant influencers will increase your reputation within the local area. As we live in a day and age where online reviews and recommendations are key factors in deciding where to dine, it is important that different social platforms feature alluring content for potential customers to browse. A HubSpot survey found that 71% of consumers are likely to buy products and services based on social media referrals. Idyllic photos of your dishes posted by customers can be used on your own feeds to create popular demand for your food and drinks.
5. Easy to measure success
After hosting an influencer for the evening, it is then straightforward to measure the success of the campaign. One would expect a sudden increase in the number of customers, some restaurants take the next step by hosting influencer events whereby, numerous influencers enjoy an evening together whilst sharing their experience online. Therefore, increasing the exposure of the restaurant and footfall after the event.
How to find the right food influencer
Again, it is crucial that every partnership ensures a target audience that can relate to your establishment.
Analysing social media (particularly Instagram) is an effective way to search for the right type of influencer. Check the followers and posts from similar restaurants within the local area. Also, track relevant hashtags, for example, if your restaurant has just released a new meat-free burger search '#meatlessburger' and look to see who you can contact with. Once you've made contact, negotiate any payment (hopefully just a free meal) to ensure everyone is happy. There are also search engines which help businesses match with influencer according to the requirements. For example, findyourinfluencer.co.uk has a network of over 100,000 influencers in the UK to choose from, check out their website to learn more and find your perfect influencer!
A final thought
The term influencer is a sign of the times. The term refers to a job that has been created as a result of social media and how people use social media to gather views and opinions of people they see as aspirational.
In reality though, an influencer isn't just somebody who has a large following who promotes products: everybody is an influencer. Every customer who dines in your restaurant or pub that snaps a picture of their plate and posts it on Instagram with glowing praise is influencing their network. By taking extra care over food presentation, service and the little touches that don't cost a lot of money, you can increase your everyday exposure from everyday influencers which will lead to more customers coming to your restaurant or pub.
Carrying on the conversation
Have you ever worked with influencers? Have you ever considered working with influencers? What other digital marketing campaigns have you done? Let us know, we love to hear from our readers.
To receive more articles like this, click here to sign up to the Aviko newsletter. Or follow us on Twitter - @AvikoUK or LinkedIn