Aviko Spicy Jacket Wedges
Great for sharing platters, combined with Aviko Appetizers. Or use as a side order for a main meal or an on-the-go snack. All our wedges are gluten free.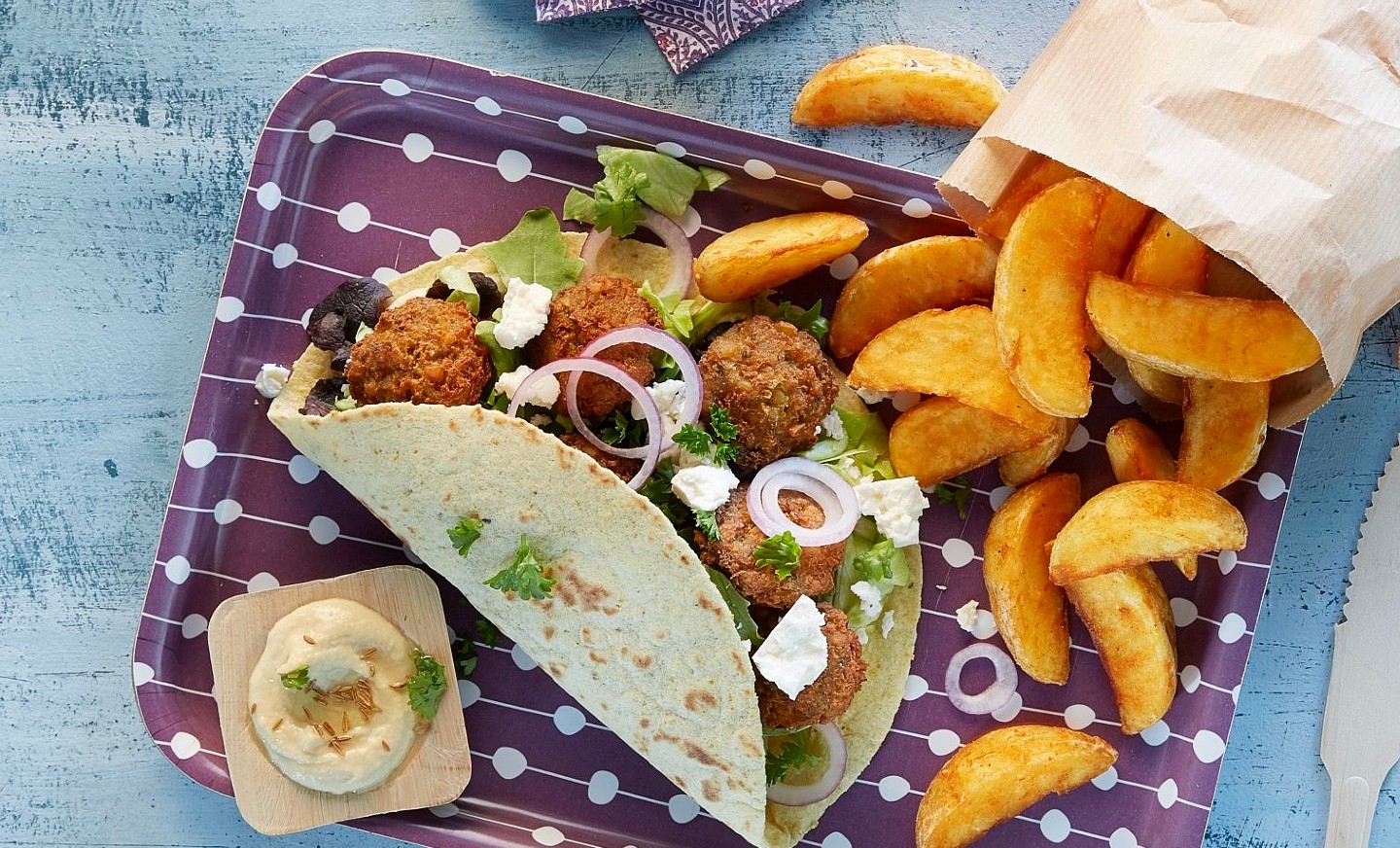 Aviko Spicy Jacket Wedges
Equally at home in Mexican, Tex Mex, pub sharing platters or higher education foodservice, our spicy jacket wedges are perfect for those who like things hot! With a tangy salsa, a barbecue sauce, sweet chilli dipping sauce, or accompanying sticky barbecue ribs, these Aviko Spicy Jacket Wedges are a real big hitter. If you like things a little cooler, why not try with a cool yoghurt dip or sour cream?
Potato Wedges Skin-on potatoes wedges with a light spicy coating, our spicy wedges are perfect for cooking from frozen either by combi steamer, pan-frying, basket frying or straight out of the oven. Meeting FSA salt guidelines and gluten-free you can trust Aviko to have the perfect wedges for your customers.