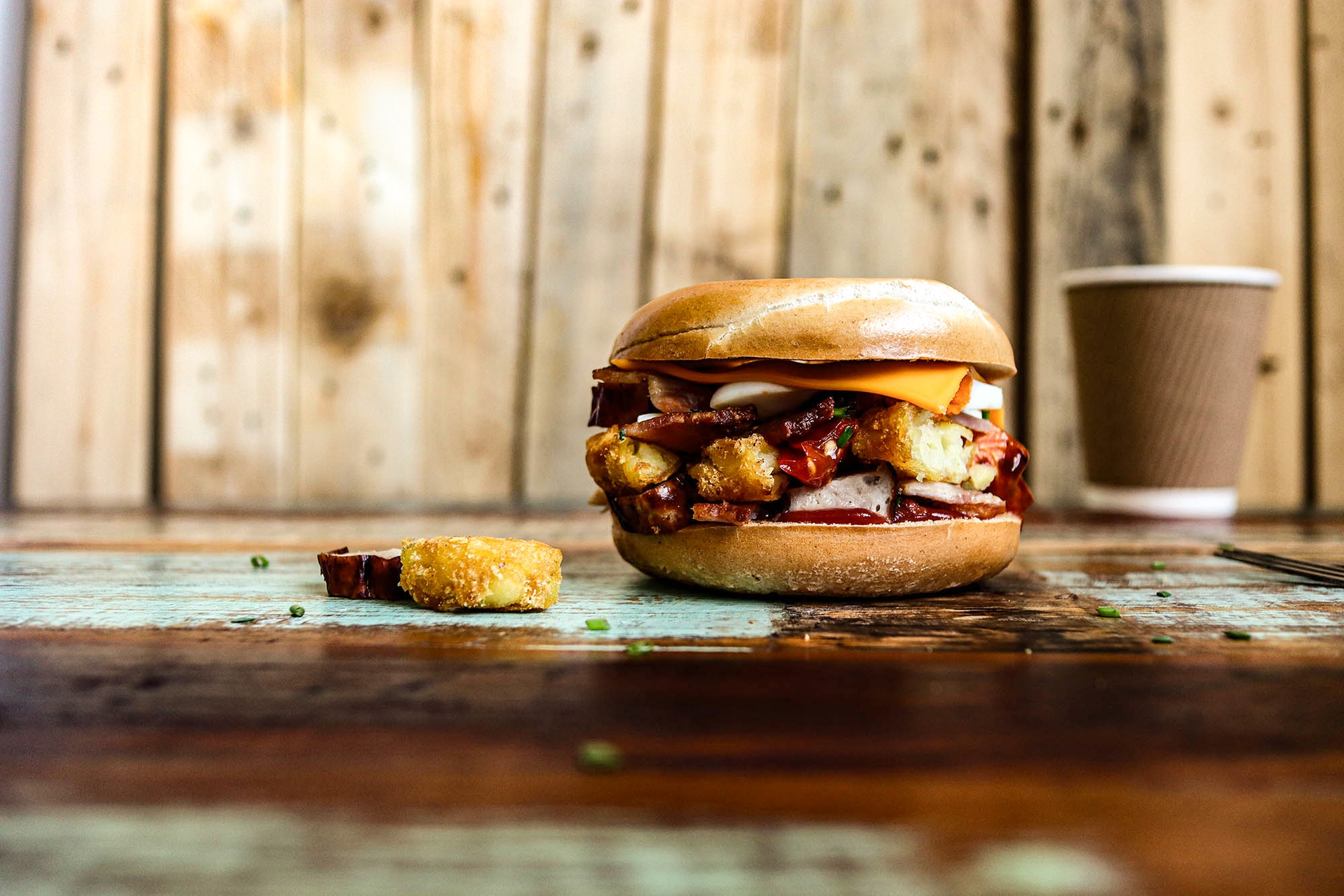 Chopped Sandwich Breakfast Bagel
Take on the latest TikTok trend for chopped sandwiches with this tasty breakfast bagel packed with bacon, sausage, egg and hash browns.
Chopped Sandwiches have been trending on social media so what better time to give them a twist and to your menu? The idea behind chopping all your ingredients finely is that you can get a little bit of each filling in every bite. This tasty bagel includes breakfast classic ingredients like bacon, sausage, egg, tomato and our delicious golden crispy hash browns.
Ingredients
1 Aviko Hash Brown
1 Rasher of bacon
1 Pork sausage
1 Boiled egg
1/2 Tomato
Optional additions
10ml ketchup and 1 slice American cheese
Method
Cook Aviko Hash Brown as per packet
Grill or fry bacon, sausage and tomato
Toast Bagel
Chop ingredients together and then add to toasted bagel alongside ketchup and cheese if required