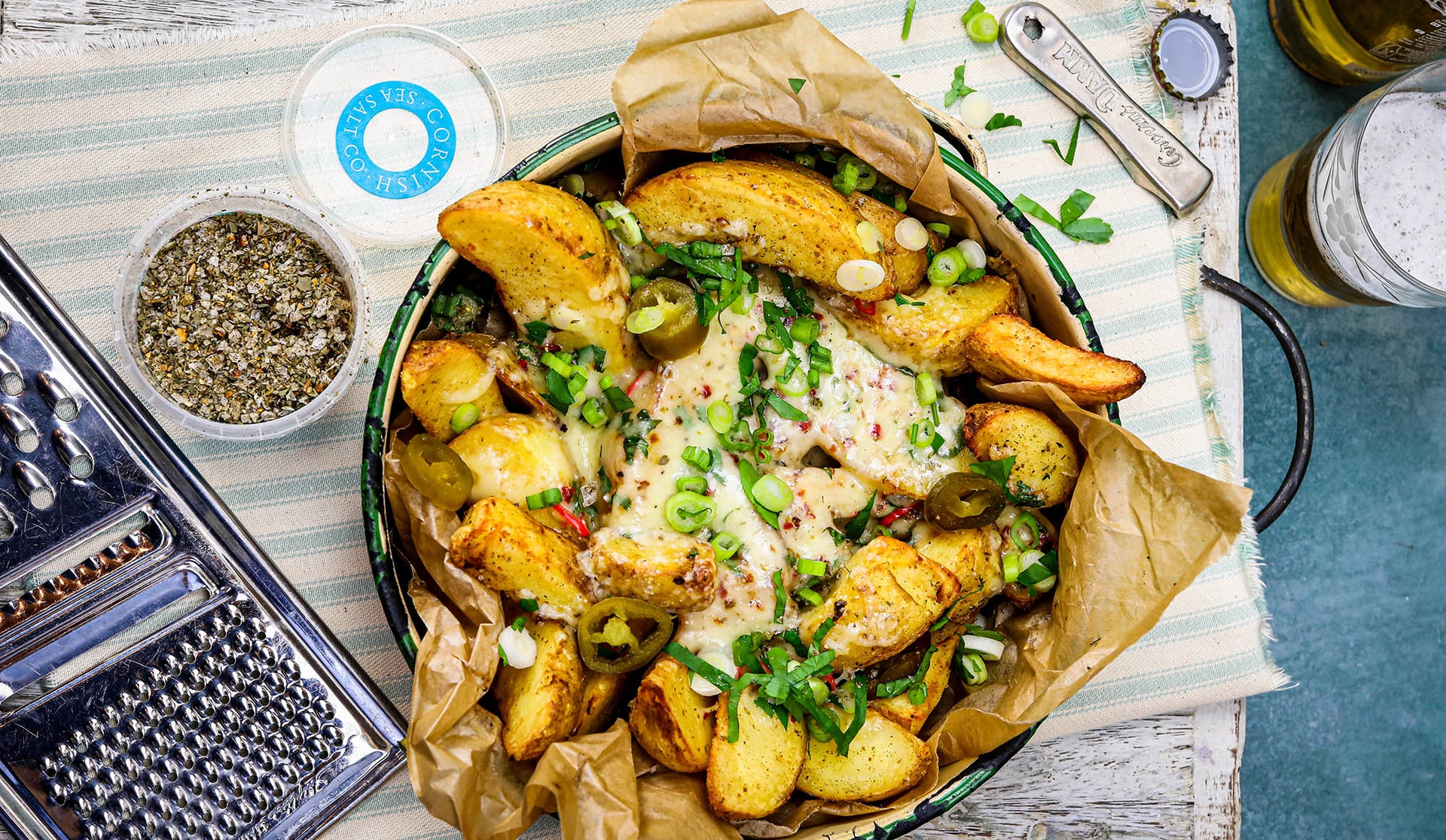 Dirty Wedges with Cornish Sea Salt Mexican Blend
These loaded, dirty wedges topped with Cornish Sea Salt Mexican seasoning blend are minimum effort for maximum flavour. Tailor the heat levels to your preference and load them up until your hearts content!
Ingredients
500g Potato wedges
150g grated Cornish Cheddar
1 spring onion finely diced
1 tbsp coriander, chopped
6-8 Jalapeno slices
1 tsp Mexican Cornish Sea Salt seasoning
Method
Preheat your oven to 200˚C. Toss your wedges in a large bowl with your Mexican seasoning and roast your wedges for 15 mins on a tray.
Next add grated cheese and return to the oven for 10 mins until the cheese melts and the wedges are golden brown. Top with coriander, spring onions and jalapeno. Finish with a final pinch of Mexican sea salt.