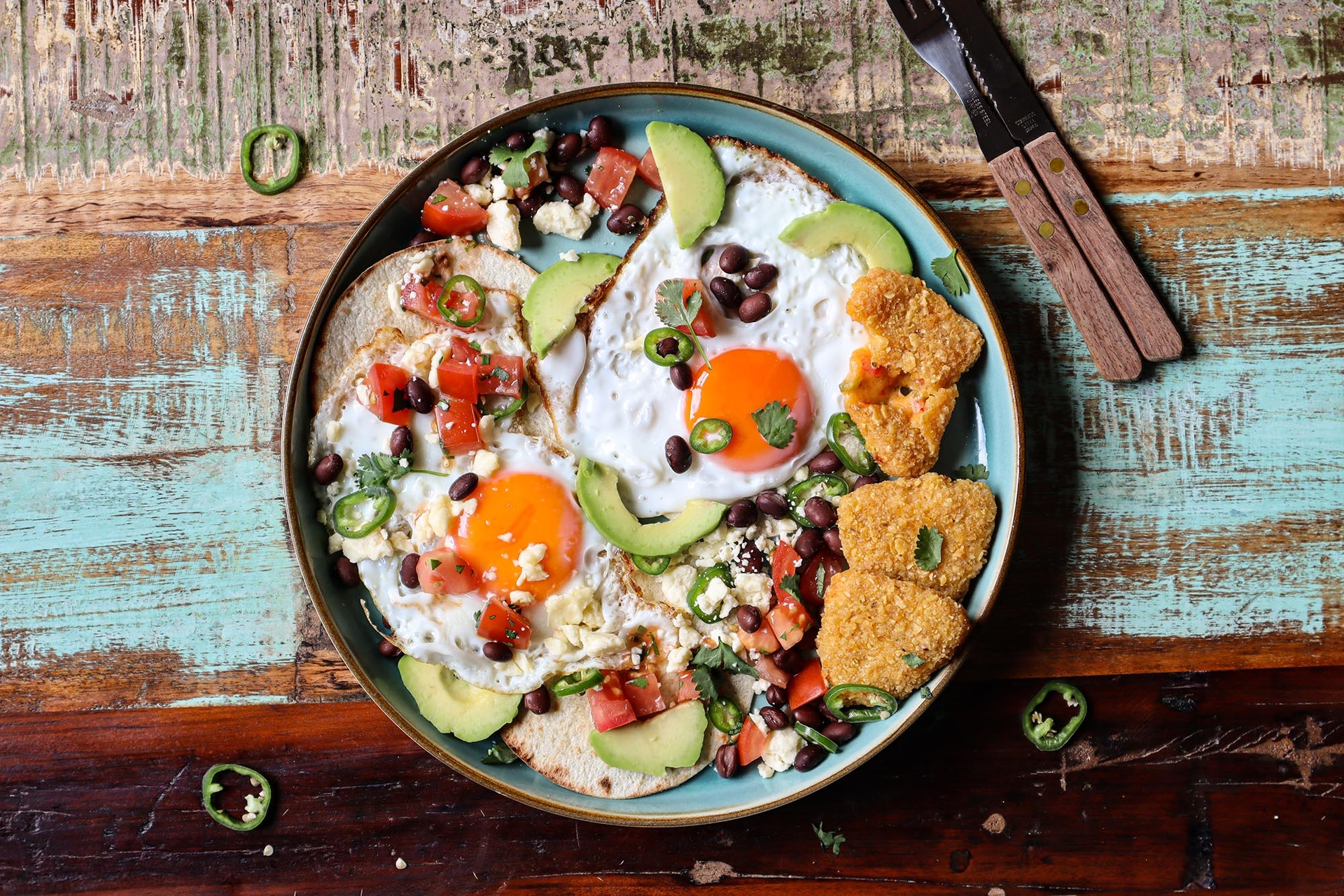 Huevos Rancheros with Jalapeno Nacho Cheese Bites
Serve up a Mexican classic for breakfast or brunch that goes perfectly with a portion of our Nacho Cheese Bites.
Ingredients
3 Aviko Jalapeno Nacho Cheese Bites
2 Free range eggs
3 Corn tortillas
25g Kidney beans
25g Diced tomato
50g White cheese
1/2 Avocado sliced
Handful Coriander leaves
1 Green chilli sliced
Method
Cook Aviko Nacho Cheese Bites as per packet instruction.
Toast tortillas in a dry frying pan until lightly browned.
Fry eggs on high heat to crisp up but keep yolks runny.
Top tortillas with eggs, crumble cheese on top then add tomato, beans, avocado, coriander and chilli.
Add nacho cheese bites to side of plate and serve.