Gluten-Free Goodness: Tips for Serving Customers with Special Dietary Needs
This blog will guide you through aspects such as what gluten free is, how to keep your kitchen safe from contamination and some industry insights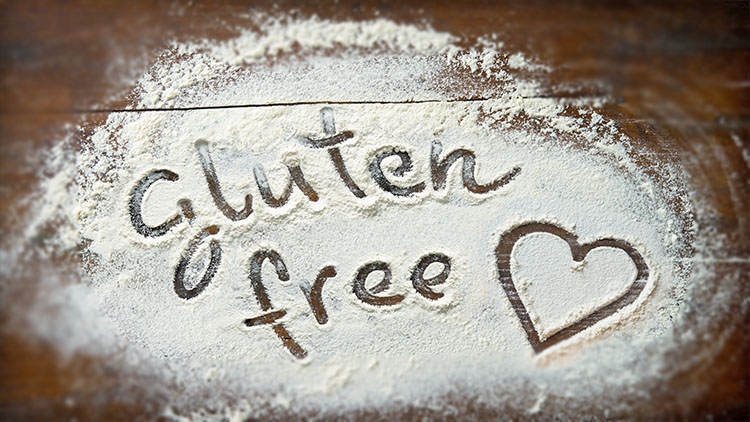 Gluten Free: What Does That Mean?
Gluten is a protein found in certain grains, such as wheat, barley, rye, and a cross between wheat and rye called triticale. A gluten-free diet doesn't contain any foods or drinks made from gluten. Removing gluten from your diet likely changes your overall intake of fibre, vitamins, and other nutrients. Therefore, regardless of your reasons for following a gluten-free diet, it's important to know how it can affect your overall nutritional intake.
Medical Conditions That Require a Gluten Free Diet:
Coeliac Disease:
This is an autoimmune disorder in which gluten triggers immune system activity that damages the lining of the small intestine. Over time, this damage prevents the absorption of nutrients from food.
Gluten Sensitivity:
This causes some of the same signs and symptoms associated with celiac disease, including abdominal pain, bloating, diarrhoea, constipation, foggy brain, rash, or headache, even though there is no damage to the tissues of the small intestine.
Gluten Ataxia:
This is an autoimmune disorder in which gluten affects certain nerve tissues and causes problems with muscle control and voluntary muscle movement.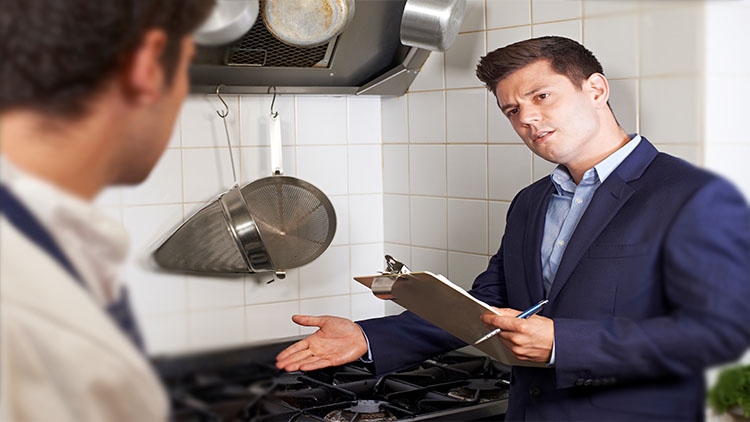 How to Prevent Cross Contamination: 5 Gluten Free Kitchen Rules for Your Restaurant
Cross contamination occurs when gluten containing foods come in contact with gluten free foods. In your casual dining kitchen, as chefs it is important to understand how you can keep your kitchen safe from cross contamination.
Even a very small amount of gluten transferred through cross-contamination can harm someone on a gluten free diet for Coeliac Disease or other gluten-related disorders.
KEEP GLUTEN FREE FOODS ON TOP SHELVES
Choose and dedicate the top shelves of the fridge, pantry, cupboards, etc to gluten free foods if you share a kitchen with gluten eaters. That way, any crumbs that fall will be gluten-free crumbs, not gluten crumbs.
HAVE A DEDICATED GLUTEN FREE TOASTER AND ITEMS THAT ARE DIFFICULT TO CLEAN
It's not uncommon to have multiple sets of cooking tools in a shared kitchen. These hard-to-clean items are a good starting place for your gluten free cookset:
Wooden cutting boards and utensils
Colanders and strainersDish sponges and cleaning brushes
Toasters, Waffle makers, etc
Plastic mixing bowls and utensils that are scratched
Nonstick cookware, especially if scratched.

DEDICATE DIPS AND SPREADS TO GLUTEN-FREE FOODS ONLY
Common source of cross-contact in the kitchen is peanut butter jars and other spreadable condiments. Crumbs can get into the jar when double-dipped after spreading on wheat bread .Have a special jar just for you, or consider squeezable condiment bottles.
Examples of foods to dedicate as gluten free: Mustard, Mayonnaise, Peanut and other nut butters, Fruit jams and jellies, and Honey (if not in a squeeze bottle).
KEEP A SEPARATE DEDICATED GLUTEN FREE DISH TOWEL AND CLEANING SPONGES/BRUSHES
Dish towels, sponges, and brushes can all hold particles of gluten. Have safe gluten-free ones and make sure they're easily distinguishable from the others.
Generally, dishwashers can be shared with gluten and gluten-free dishes safely if you have Coeliac disease. However, if you are washing by hand, consider a separate plastic wash basin for gluten free dishes.
STICK TO A REGULAR CLEANING SCHEDULE
Clean surfaces are key to feeling safe while preparing gluten-free food in your kitchen.
A thorough wipe down of handles and countertops during every shift in your causal dining kitcc Dhen is a must and make sure your employees are aware of this and to keep on top of it.
For more information on Gluten Free Safety, click here to find out more.
Industry Insights:
According to the Coeliac Organization United Kingdom, 1 in 100 people has coeliac disease in the United Kingdom, which is boosting the demand for gluten-free food. Doctors are also recommending a gluten-free diet in case of allergies, which is also boosting the popularity of gluten-free food and beverages among consumers in the country
Millennials are the most common demographic following a gluten-free diet & between 60 and 70 percent of people diagnosed with celiac disease are females.
Approximately one percent of the world's population has celiac disease and thus follows a gluten-free diet. However, 8.4 percent of people worldwide suffer from a gluten-related disorder, which includes celiac disease and gluten intolerance. Considering the world population is currently 7.88 billion, this means there's more than 660 million people with gluten-related disorders worldwide.
The gluten-free products market is poised for substantial growth, with projections indicating a market size of USD 15.62 Billion by 2028.
Key Companies in the gluten-free products market include:
The Hain Celestial Group Inc.
Boulder Brands,
IncGeneral Mills Inc.
The Kraft Heinz Company
Kellogg's Company
Glutamate
Hero Group AG
Our Gluten Free Range
Here at Aviko, we believe that having a wide range of Gluten Free options is essential to the success of your business and menu. Having Gluten Free options can cater to a larger audience and therefore lead to better profit margins and customer satisfaction.
Our Gluten Free Products range from Premium Fries (Superlong, Supercrunch and Sweet Potato Fries), Wedges (Skin On, Skin Off, Tex Mex, Garlic & Herb and Mega), Mashed Potato, Hash Browns, Gratins and Mini Gratins, as well as Roast, Diced, Sauté and Jacket Potatoes
Premium Fries:
Prepared with a gluten-free coating for extra crispiness, Aviko Premium crunch fries have a long holding time and are prepared using the best potato varieties. Using premium fries will help you keep your customers happy and win new ones.
Sweet Potato Fries:
Vibrant and crunchy, these gluten-free frozen sweet potato fries are a premium addition to your menu. Trust Aviko UK to deliver these highly sought after menu items - the finest sweet potato frozen chips, thin cut and ready to feature on your menus.
SuperCrunch:
Prepared with a gluten-free coating for extra crispiness, Aviko Supercrunch fries have a long holding time and are prepared using the best potato varieties. Choose skin-on for a home made appeal.
The Best Gluten Free Restaurants in the UK
If you're coeliac or gluten intolerant, these restaurants have got your gluten-free back.
Adina Spitalfields
There's much for gluten-intolerant diners to enjoy at Martin Morales's funky, colourful tribute to the zest and diversity of Peruvian cuisine. Dishes from the entirely gluten-free menu include celebrated ceviches, Peruvian corn cakes or grilled octopus with butterbean and lúcuma purée.
Indigo at One Aldwych
One Aldwych's good-looking flagship restaurant goes full-on with a menu that's 100 percent on the side of coeliacs (and those who need to eat dairy-free). Executive chef Dominic Teague had dreamed up a host of innovative, seasonal dishes to wow the punters, including a Cornish tasting menu for £95, featuring slow cooked lamb breast and monkfish in seaweed.
Niche
Gluten-free and next door to Sadler's Wells, this bijou bistro-style restaurant really does have its own gastro-niche – whether you're into buttermilk fried chicken, bangers and mash, wild mushroom gnocchi or doughnuts. Everything on the massive menu meets dietary requirements, and Niche even has a special selection for IBS sufferers on a 'low FODMAP' diet.
For more information on how your business can cater towards such consumers, follow this link and check out our YouTube page on how your restaurant can become Gluten Free Heroes.