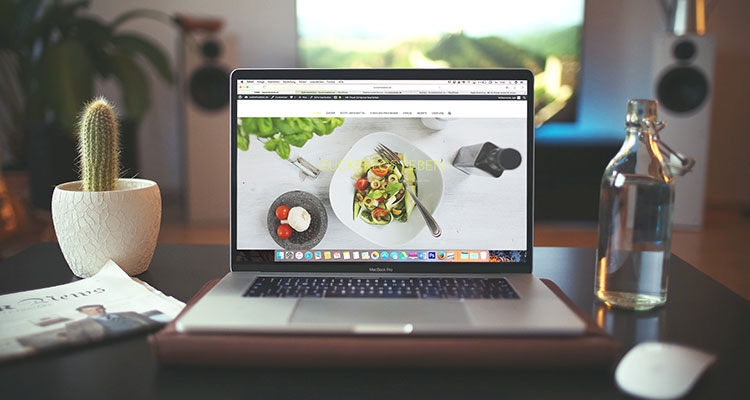 SEO Tips for Restaurants & Takeaways part one
Everything you need to smash your way to the top of the Google search results
The hustle to get attention across digital channels is as competitive as it has ever been. With the likes of Deliveroo and Uber Eats swallowing restaurant profits, getting higher up the Google engine rankings is important, this article is part one of a two-part series that provides SEO tips for restaurants and takeaways.
Local SEO marketing for restaurants & takeaways overview
SEO stands for search engine optimisation. It makes sure that your pages are structured so that search engines can understand your website's content. The goal of a search engine is to provide the searcher, your customers, with the information they are looking for. There are a few easy to introduce ways to structure your page to help make it easier for search engines to understand it which will improve your rankings, which will increase the number of visitors.
Part 1 - Keyword Research & Website Structure
Technical SEO
There's quite a bit to consider with technical SEO and probably best left to the experts, but one factor that is very important to how Google ranks you is the speed of your website. Speed as in, how long it takes for the website to load and display on the visitor's device (mobile, tablet, or desktop). Google have a free tool to check your website speed, a slow website will have a negative effect on your search engine rankings.
We have a special offer with website and ecommerce provider, FlipDish, who can handle all of the technical SEO and many of the elements outlined in this series. Their offer includes a FREE website and shop, plus SEO help.
Keyword research for your restaurant
Keywords are words and phrases that people use to search for information on Google. There are lots of tools to see what the most popular search terms are, most of them are a premium service, such as SEMrush or Moz.
Google have their own and is a great place to start and FREE. It's called Google Keyword Planner and is part of the Google Marketing Platform. Use this tool to look for keywords relevant for your business.
Keyword research will provide you with a list of keywords to include within the content of each page of your website.
Here is an example list we ran for an imaginary restaurant in Manchester:
| | | | | |
| --- | --- | --- | --- | --- |
| Keyword | Min search volume | Max search volume | Competition | Competition (indexed value) |
| good restaurants in manchester | 100 | 1,000 | Low | 1 |
| authentic italian manchester | 0 | 10 | Unknown | |
| best restaurant in manchester | 10,000 | 100,000 | Low | 0 |
| street food restaurants in manchester | 0 | 10 | Unknown | |
| pasta place manchester | 10 | 100 | Low | 0 |
| best pizza manchester | 1,000 | 10,000 | Low | 2 |
| best places to eat in manchester | 1,000 | 10,000 | Low | 1 |
| top restaurants in manchester | 1,000 | 10,000 | Low | 1 |
| cool places to eat in manchester | 1,000 | 10,000 | Low | 0 |
| best breakfast manchester | 1,000 | 10,000 | Low | 2 |
| best brunch manchester | 1,000 | 10,000 | Low | 1 |
| restaurants in manchester city centre | 1,000 | 10,000 | Low | 3 |
| nice restaurants in manchester | 1,000 | 10,000 | Low | 0 |
| fine dining manchester | 1,000 | 10,000 | Low | 1 |
| steak restaurant manchester | 1,000 | 10,000 | Low | 1 |
| nice places to eat in manchester | 100 | 1,000 | Low | 5 |
| street food manchester | 1,000 | 10,000 | Low | 14 |
| best burger in manchester | 1,000 | 10,000 | Low | 1 |
| best food in manchester | 1,000 | 10,000 | Low | 14 |
The above example was a quick test, be thorough and try different searches for each service that you offer. We've included an explanation as to what the above table means.
Keyword explanation:
Keyword: Search term on Google
Min & max volume: Number of monthly searches (on average over the course of 12 months)
Competition: The difficulty of reaching position or page one in Google. The number of other companies you're competing with. Low is good.
Competition index: Competition again, 0 the best, 100 the worst. The lower the score the easier it is to rank for that keyword. Bear in mind the keyword volume and relevance, for example, a keyword for a competitor might be low, but not necessarily something you want to rank for.
Choose Your Keywords
Do keyword research for every service you offer. You want to choose no more than 3 for each page. We'll come on to where these should go on your website in the second article. For the home page, choose the keywords that are most relevant for your main service, i.e. Italian and location, Indian and location etc.
The best practice would be to choose relevant keywords with the highest volume and lowest competition. High competing keywords will be very difficult to rank for.
Website Structure
Before explaining how to best use your keywords to boost your rankings, we thought we'd talk a little bit about your page structure. The most important aspect of your website structure is making it easy for visitors to find the information they're looking for with as few clicks as possible. However, it's worth adding additional pages and a blog to help you rank for lots of different Google searches.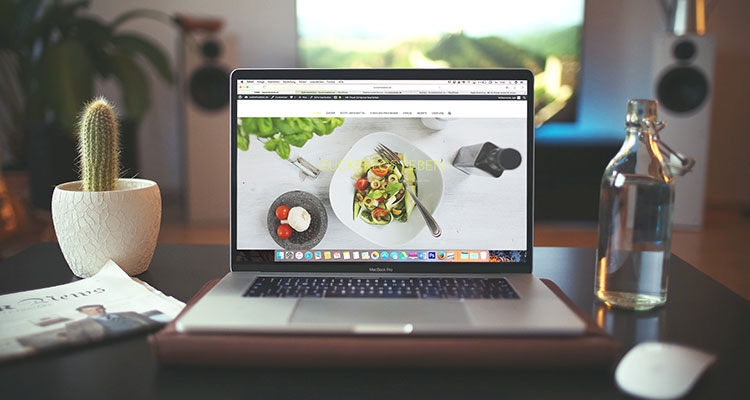 We've given an example of a good layout, the main aspects like menu, book, order, etc should be easy to find and prominent, but deeper in the site you can have more detailed and specific pages to attract new website visitors (eventually customers).
Home
Menu
Book/Order
About us

Quality food

Pasta page
Pizza Page
Breakfast page

Special offers

Blog
It's difficult to rank well on Google for multiple keywords if it's all on one page. By focusing your page content around different keywords, for example, you would use the pasta page for searches similar to 'good pasta places near me'.
Your keyword research could help you decide what people are looking for via Google and what pages you should include. You blog is a great way to constantly target new keywords and new customer searches, so you could do articles on great steak, party meals, whatever people search for relevant to your business.
SEO tips for restaurants - Conclusion of article 1
Start your keyword research and find out how potential customers are using Google to search for restaurants like yours. Build a list of keywords and phrases that have decent search volumes, but have low competition levels. You're better being on page one of google for a term with 100 searches a month, than on the 10th page of google for a keyword that has 10,000 monthly searches.
Use the keywords to understand how you can structure your site. For keywords that look good, but don't fit in with your website, plan a blog calendar and create content around people's searches to get people to your website.
If you've got a slow website, talk to your Internet service provider to see how you can speed your site up. Alternatively, check out the Flipdish offer we have that includes a free website with online ordering.
In the next article, we'll look at optimising your website's pages for Google using the keywords you researched, and the importance of getting other websites to link to your website (backlinks).
Interested in finding out more? Sign up to the newsletter