Top 12 UK Restaurant Chains
Ranking the best restaurants in the UK will always divide people but recent research may help to settle the debate, read this to find out which of your favourite restaurants make the top 12
Everyone has their 'go to' restaurant when they're in need of something to eat, which can lead to some heated exchanges between friends and families when you're trying to agree on somewhere to eat that you all like. But recent research has found the top-rated restaurant chains in the UK that may finally settle the debate. Over 7,500 votes were cast, with a clear outlier and some surprising entrants, so let's get into it!
1. Nando's
I don't think too many people will be surprised to see Nando's voted the UKs favourite restaurant chain. There are over 450 Nando's restaurants across the UK, so wherever you are, you'll never be too far from their famous peri-peri chicken. It's this unique chicken paired with the versatility of the menu that makes it so many people's favourite.
2. Wagamama
Waga's is in at second. Renown for its soulful Asian cuisine where your food arrives as soon as it's ready and you can sit on the same table as multiple other customers. The chain now boasts over 50% of their menu being plant-based making it a great option for vegetarians, pescatarians and vegans.
3. Five Guys
Five guys only came to the UK in 2013 but since its arrival it's had a big impact. The company prides themselves on quality. There are no freezers in Five Guys and their potatoes are hand-cut daily. Their beef comes from Scotland and all the food prep is done daily to ensure maximum freshness. Their prices reflect this, which to some is too expensive but many believe it's one of the best burgers out there. Aviko are fast food specialists, find out more about how we work with fast food outlets here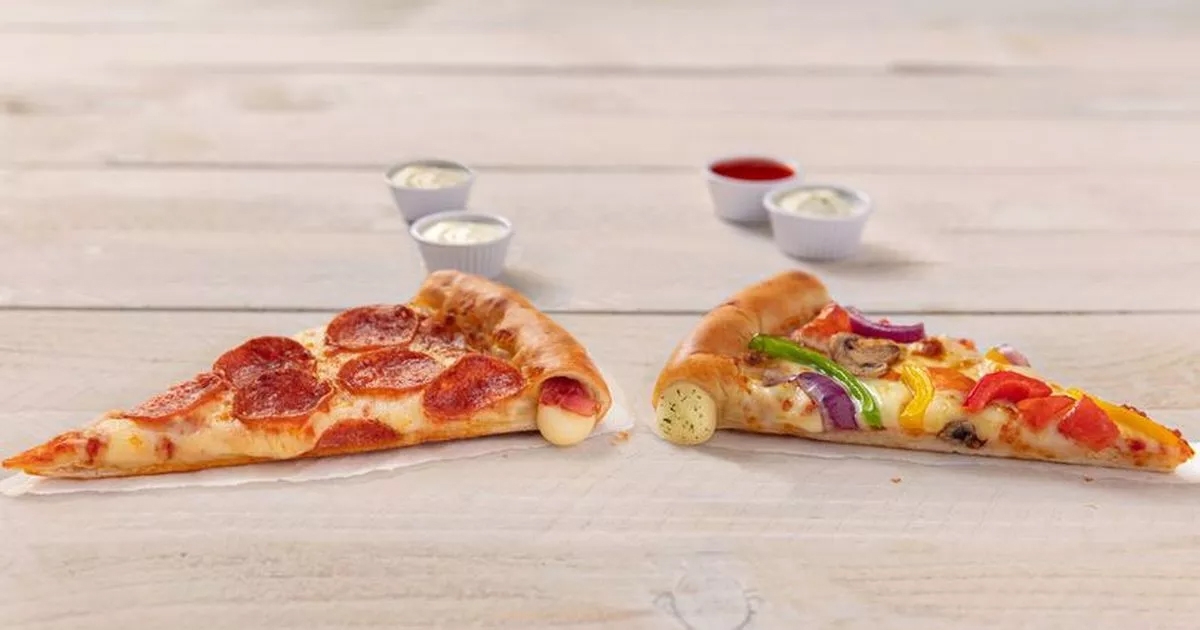 4. Pizza Hut
Pizza Hut could be a surprise entry to a lot of people. But there's one unique thing about the restaurant that practically everyone loves…the salad bar. The salad bars a great concept where customers can help themselves to unlimited salad and almost all customers love the feature. However, during COVID it had to be temporarily removed due to concerns surrounding hygiene as multiple people would crowd around the bar and use the same implements to serve themselves salad.
5. Wetherspoons
The last entry to the top 5 is Wetherspoons. The company has divided the nation with some of the owners' decisions, particularly their handling of staff during the COVID pandemic. Nevertheless, it's a good place to get a quick and cheap bite to eat, you always know what you're getting from a spoons, and they're practically everywhere.
6. Harvester
An affordable favourite for many families. Harvester has a great selection of good food for a great price. As well as (similarly to Pizza Hut) an offering of unlimited salad with every main meal. You can't really go wrong.
7. Franco Manca
Franco Manca might be another surprising entry to the list, but they serve up great sourdough pizzas for a very reasonable price. Their dough is made fresh on site every day and fermented for 24 hours from an 18th century starter.
8. German Donner Kebab
German Donner Kebab have only been serving gourmet kebabs in the UK since 2015. But their amazing combination of quality meats, handmade toasted breads and signature sauces has led to many people voting it their favourite UK chain
9. Pho
Serving healthy Vietnamese food since 2005, Pho sneaks into the top 10. They offer a great variety noodles, curries and salads including multiple vegan and vegetarian options. A good choice if you're looking for something slightly different.
10. Honest Burgers
If you don't live in one of England's major cities, then you may not have tried Honest Burgers, but you really should. All their food is homemade, similar to Five Guys, 'fresh never frozen.' They offer smashed burgers that arrive from their own butchery as well as multiple vegan and vegetarian options. Aviko have worked with Burger & Lobster, a similar restaurant to Honest Burgers, watch the video to see why Burger & Lobster chose SuperCrunch.
11. Turtle Bay
Offering Caribbean jerk flavours and soul food, Turtle Bay is adored by many. They pair this Caribbean food perfectly with Aviko's SuperCrunch Skin-on 9.5mm and Sweet Potato Fries so there's no surprise to see them make the list. They also offer a bottomless brunch that lots of people will say is the best out of all UK chains as well as a happy hour every day.
12. 7Bone
You may not have even heard of 7Bone but if you have and tried their food then you know why it makes the list. They only have 10 sites with their most northern store being in Coventry. Making it debatable whether they can be classed as a chain. But as they offer great burgers, hot dogs, wings and more…they've pulled in the votes. Also, if you think all brands/chains are having similar identities with minimalist looks and feels then visit 7Bones website, you won't be disappointed.
Do you agree with this list? Are there any UK chains that you believe should have been included?