Fast Food Industry UK
This article will outline the current trends within the fast food market and how your business can take advantage of these opportunities.
The growth and performance of the UK fast food industry has risen due to the increased demand for takeaways, this trend has remained into 2023. But what is the Future of the Fast Food industry in the UK? This article will outline the current trends within the fast food market and how your business can take advantage of these opportunities. As well as challenges associated with this industry and how it could affect your business.
Key Statistics of the UK Fast Food Industry 2022
the UK fast food market has grown 9% from £18.9 billion in 2021 to £20.61 billion in 2022
In March 2022, 60% of businesses in the food and beverage industry reported being affected by the rise in energy prices.
Increased energy prices have impacted food and beverage businesses more than any other business.
Fast-food is the third most popular food choice in the UK according to Just Eat. Achieving a popularity score of 58.64. The most popular food choice is Italian, scoring 60.37 out of 100.
The most popular fast-food item is burgers, achieving a popularity score of 60.38 out of 100.
Demand for vegan food items continues to grow. Between 2020 and 2021, Deliveroo revealed its vegan takeaway orders shot up by 163%.
Fast Food Industry Growth
Beginning with a positive outlook on the UK fast food industry, household expenditure on food & non-alcoholic beverages is at an all time high of £115 billion. Whilst this isn't a significant increase from £114.8 billion in 2021, this does indicate that even with rising costs of living, consumers are still spending as they normally would on food & non-alcoholic beverages, which includes eating out at takeaways and fast food outlets. Also, this is forecast to increase over the next 5 years at a compound annual rate of 3.4%.
Fast Food Trends
Within the fast-food industry there's continued growth for vegan food items and allergen menus, such as vegan, vegetarian and gluten free. In January 2022, Burger King became the first fast-food chain in the UK to launch vegan chicken nuggets. This is backed up by, in April 2022, research by Meatless farm and Brakes found that 39% of Brits want restaurants to offer more vegan food. This shows that whilst offerings of vegan food have significantly increased in recent years, there's still demand for more. This is seen further by, more than 75% of consumers have consumed plant-based meat or are willing to try it.
The most popular types of fast-food outlets are burger joints, with the burger being the most popular fast food item. But this isn't new information. The market is flooded with outlets offering burgers and in such a competitive market, evident by 57,338 businesses operate in the UK fast food and takeaway industry, its vital your business stands out. A possible solution to standing out from the crowd could be achieved by offering a slight twist to a classic meal. This can be paired with allergen menus becoming more common to choose a menu item that's gluten free such as hash brown burgers, which sees the bread bun replaced by hash browns. All Aviko's products including the hash browns are gluten free. This enables your business to target a wider selection of consumers whilst allowing your business to sell a product that isn't available at most competitors. Another option for standing out would be to offer premium fries as standard. Aviko's bestselling products are the SuperCrunch range, these are coated fries that hold their temperature for longer, so they remain crunchy and hot, satisfying customers on delivery.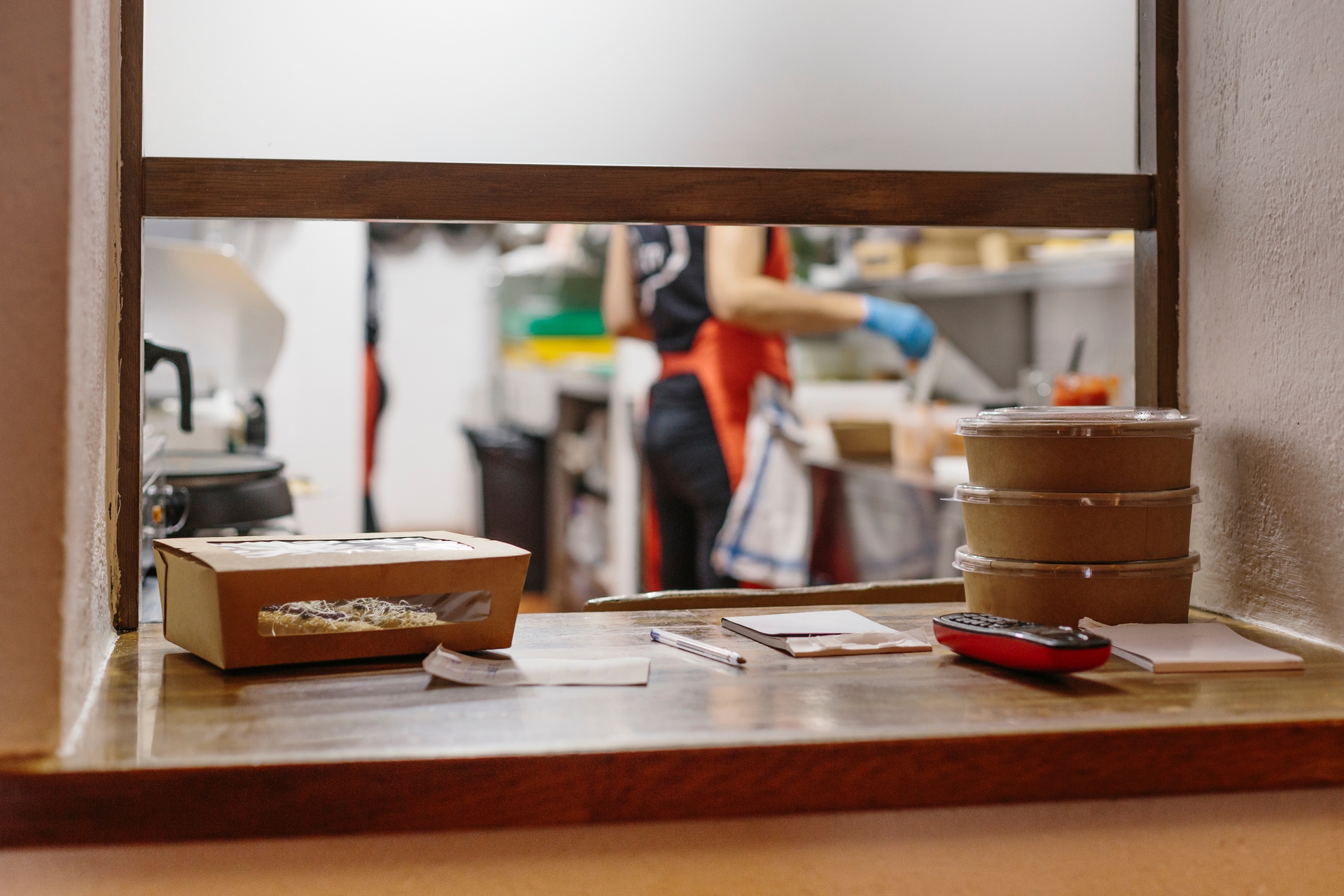 Fast Food Industry Outlook
Whilst there a numerous positive trends surrounding the UK fast food industry, there are negative ones that mainly revolve around the cost of living crisis. With energy prices and inflation rising everyone is feeling the effects of the increased cost of living. However, this hasn't yet impacted spending on fast food and takeaways as consumers are expected to run down savings accumulated during lockdown. But this doesn't mean restaurants are not incurring extra costs so a need to combat this is essential.
An option available to outlets is to reduce food waste. It's estimated that food costs count for 28% to 35% of a restaurants total cost, making the inventory a direct investment into the profitability of your business. Therefore, food waste can be seen as throwing away a part of your profit margins. So, evaluate which food items experience the most waste and devise a method to reduce the amount of waste for this item. This will help to reduce the effects of the cost of living crisis.
Another method to tackle the issue of rising costs due to the increased cost of living, is to review the performance of your menu. Identify which products are bestsellers or ones with high profit as well as which products have low profit and low sales. Ensure the bestselling products are most obvious to consumers and decide if the removal of products is necessary for those with low profit and sales. This streamlining of your menu will increase profitability whilst simultaneously reducing waste.