Snack Platters
Are you looking for new recipes for your menu? Aviko is happy to help you find some extra inspiration with our ideas for brunch, lunch, dinner, sides and snacking.
Over 40% of consumers are meeting up with friends and family outside of their homes. They are looking for sharing platters that support socialising and connecting with other people. Likewise, 54% of consumers are checking the menu before they visit or go to a restaurant they already know. This shows the importance of having attractive sharing options for your customers to entice them to dine at your restaurant. Therefore, Aviko have developed a range of sharing platter recipes that would be a perfect solution.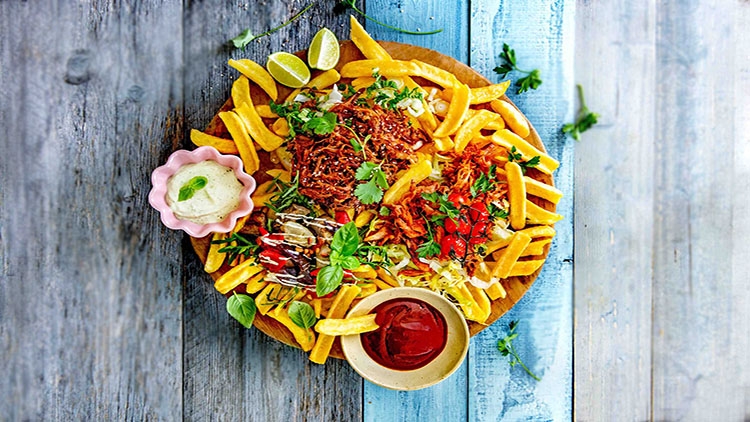 Loaded Grip n Dip Snack Platter
Aviko's Grip 'n Dip are curve shaped making them ideal for loaded fries as you can scoop up all the toppings. This recipe features pulled pork, pulled chicken, grilled vegetables and dips.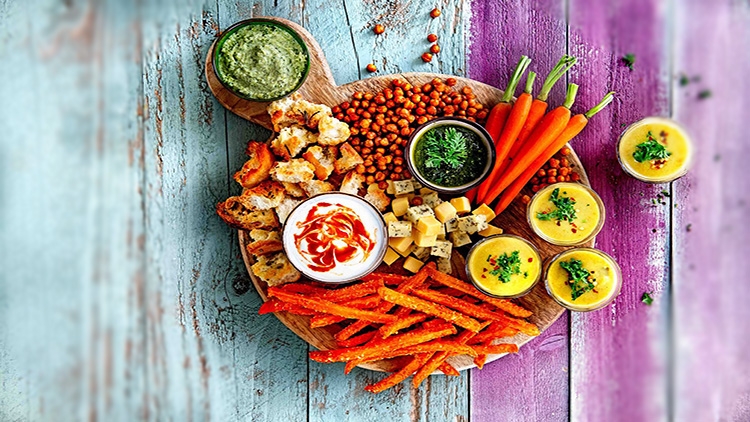 Sustainable Snack Platter
This is a mouth-watering vegetarian option. Carefully presenting ingredients on a rustic style board will add to the appeal. This recipe includes sweet potato fries, croutons, cheese, carrots, and dips.
Tapas Snack Platter
This option allows your restaurant to offer tapas without having to add multiple dishes to your menu. Combining Aviko products with classic tapas food creates this trendy tapas sharing board. This recipe includes Aviko snackables such as Habanero Cheese Nuggets, Jalapeno Balls and Mozzarella Sticks. Paired with Sweet Potato Fries, cured meats, cheese and dips.
Affordable Sharing Platter
This sharing platter is all about variety and adding as much colour to the board as possible, there's something for everyone with this sharing platter. This board is covered with Aviko Mozzarella Sticks, Jalapeno Balls and Grip 'n Dip. As well as cured meats, olives, tomatoes, radishes, and dips.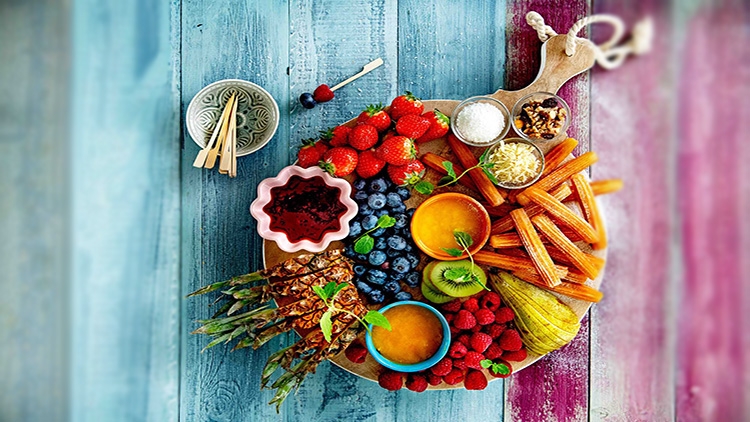 Fruity Sharing Board
If you're customers are after something sweet but still healthy then this might be the one for you. A sharing board with Aviko Straight Churros paired with fresh fruit such as strawberries, blueberries, and raspberries. Great for light snacking.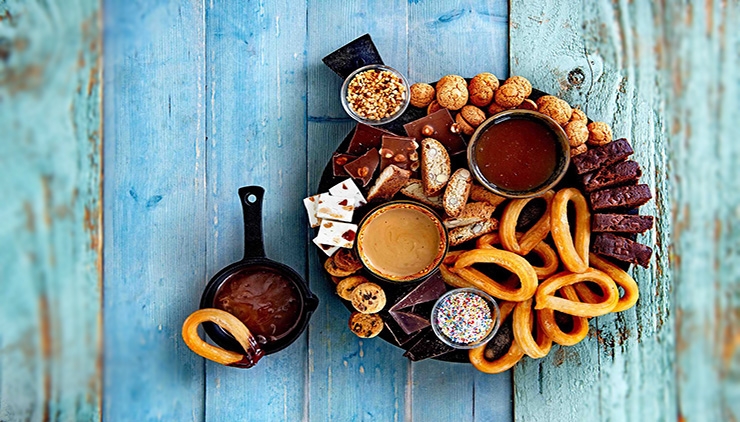 Chocolate Charcuterie Board
Looking for something sweet? How about a chocolate and cookie sharing board. Featuring Aviko churros, cookies, chocolate and of course sweet dips like caramel sauce and melted chocolate. Perfect for those friends with a sweet tooth.
To Conclude...
All these recipes are suggestions and ideas, feel free to use the sharing platters as inspiration and use your chef's creativity to put your own spin on them.